UNDERSTANDING OUR STONES
An indigenous rock, formed from quartz and feldspar, Granite is very hard and durable, making it an ideal stone for interior applications in the bathroom and kitchen, to make a statement in living and entry areas as a fireplace and furniture and outside, for BBQ and entertaining areas. New explorations are discovering new formations and new colours that we look forward to showing you.
Synonymous with opulence through the ages, Marble in its many forms, colours and patterns, is equally suited to classic and contemporary décor. Admired for its subtle colours, delicate patterns and beautiful veining, Marble was traditionally used in bathrooms and flooring applications but is becoming highly sought after for kitchen bench tops and other décor applications. We can advise you on care and maintenance so please consider this exquisite gift from mother nature.
Engineered Stone is manmade from 93% crushed quartz stone, combined with resin and organic colours, pressed into a mould and then polished. A process which produces a tough and very durable stone in a wide range of palettes. Manufacturers are responding to design trends and re-creating marble-look stone to achieve the look, with lower maintenance than natural marble. We source from leading suppliers including Essastone, Caesar Stone and many others.
The drama and translucence of Onyx has made it a highly prized stone for jewellery both to adorn men and women and to enhance interiors. Onyx is a calcareous material with very fine grains and veins running concentrically to each other and is usually cut in a directional manner. Reminiscent of the elegant art deco period, Onyx remains an astute preference for high end hotels, home and office building foyers, stunning feature walls and cocktail bars.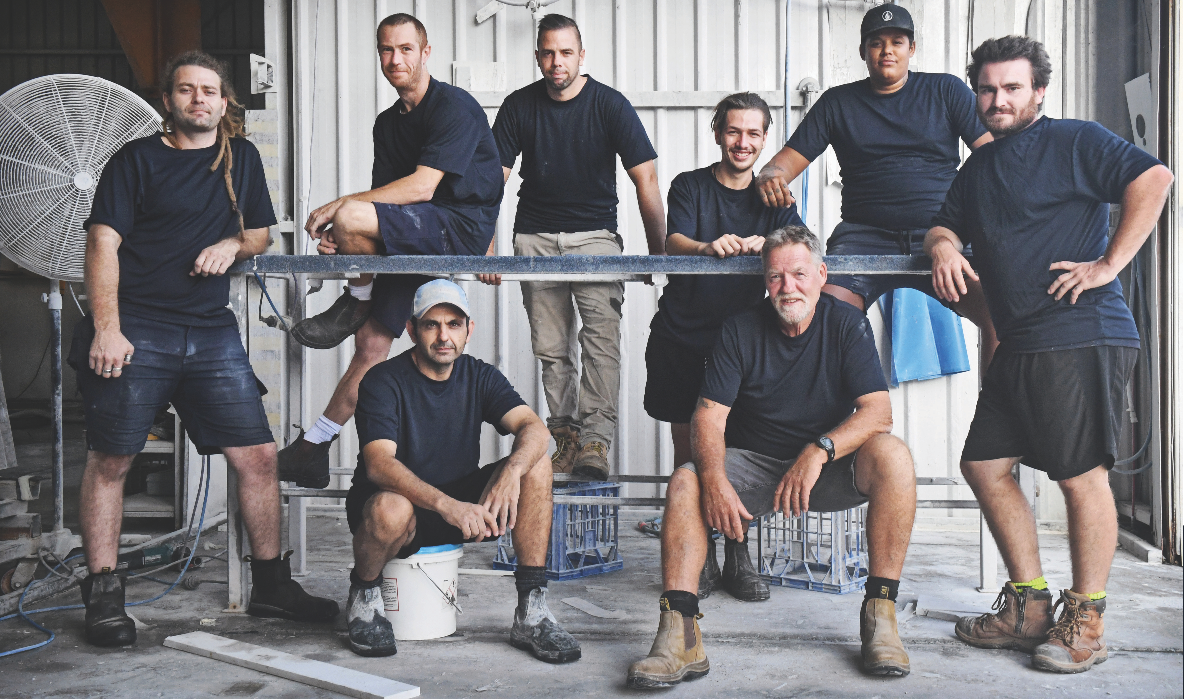 OUR STONES
We take great pride in our craftsmanship and the quality of both of our workmanship and our customer service. Browse a selection from our project portfolio to inspire and stimulate your ideas. Then give us a call so we can discuss how best to turn those ideas into stunning stone works for you.
Caesar Stone Raw Concrete
admin
Calacatta Manhattan Smartstone
admin
Have a question? Send us a note!
---