About Whitsunday Marble & Granite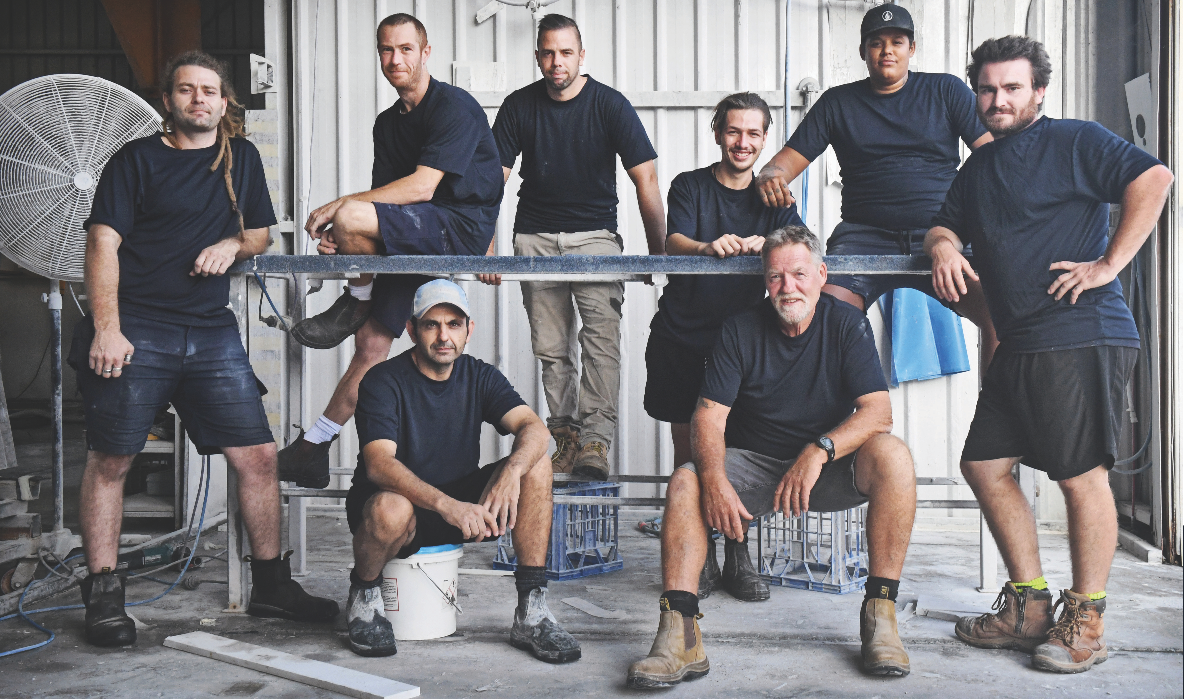 More than 30 years of fine art craftsmanship
James ("Stewy") and Narelle Stewart fell in love with Airlie and the Whitsunday area while on holiday from the Gold Coast and decided Stewy's expertise and craftsmanship would be appreciated in an area where natural stone is a highly valued asset to home decor.
Stewy has been working with marble and granite since 1980. He studied fine art and sculpture in the late 1970s at Jackson College before working for three years as a monumental mason and freehand letter cutter. He then began working for the first marble and granite business on the Gold Coast, producing benchtops, vanities and the like for homeowners there.
After discovering the Whitsunday area, the Stewarts bought a house, moved Stewy's equipment out back and began creating stone pieces for exclusive homes and businesses in and around Whitsunday, as far north as Ayr down to Koumala in the south, westernmost Emerald out to the Whitsunday Islands. They've enjoyed success from that very first year.
This necessitated expansion of their workforce, location and name. They hired more manpower, expanded into the Mackay market and added Mackay to the name of the business. Today Mackay and Whitsunday Marble & Granite employs a total of 14 people split between its Whitsunday and Mackay locations.
Stewy and his team have won accolades from customers and the community alike for their projects, which include construction of an African black granite fountain at the entrance to the Theatrical Arts Centre in Southbank Brisbane—the largest manmade waterfall in the Southern Hemisphere. The Italian marble bar crafted for Airlie's La Tabella Trattoria won the Best in Queensland award in 2009.
Other projects include refurbishments for the Brisbane's Hilton Hotel, the Qualia Resort on Whitsunday Islands, the TVC, and beach developments up and down the coast as well as specially commissioned work.
The Stewarts are heavily involved in their community, participating in projects that champion tourism, education and the sport of outrigging. Their own home is a showplace of both natural and engineered stone.
Your home and business reflect who you are and what you value. Transform your vision into a work of art.
Call us today and let's get started.
Have a question? Send us a note!
---